Downtown Businesses & Attractions in Glens Falls, NY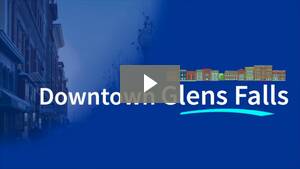 Glens Falls is a remarkable place. Its history is one of hard work and comebacks. A mill town with three museums and just as many theatres, the city surprises at every turn. From Centennial Circle you can see the bridge over the Hudson, hear bells chime on the hour and walk yourself to just about anything you might want to eat, sip or buy. Glens Falls offers so many countless, enjoyable ways to slow down.
Retail
Shopping downtown can take you from coffee mugs to parkas and from designer jeans and diamonds to Glens Falls gear. Get it here.
Restaurants
Downtown Glens Falls offers more dining options per block than one would expect from a small city in Upstate New York. Don't miss out.
Arts & Entertainment
Picasso, Rembrandt and professional actors literally hang around Glens Falls. Live theatre, movies and local music dot the calendar along with free exhibits, classes and more.
Recreation
Something about our proximity to the Adirondacks brings out the best in health. Stretch, strengthen, loosen, lighten, invigorate and enlighten yourself downtown.
Wellness
Wellness in downtown can be as taxing or as relaxing as you'd like. Explore our practitioners and purveyors of wellness for your body, mind and hair.
Designed by Trampoline
Check out where to park in Glens Falls
Regional Towns