Glens Falls Nightlife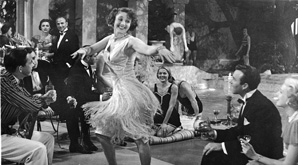 Win Tickets to the '40s!
The food, music, attire and bar will be inspired by the 1940s! Get your dancing stompers out and have a gas at The Tower!
In Glens Falls, nightlife fun ranges from downtown dance clubs to family-owned bars in South Glens Falls, pubs for locals in Queensbury and Fort Ann, sports bars and more. The region has a variety of establishments to choose from...browse our list of great nightlife events!
Regional Towns
Regional Events