Things To Do In Glens Falls!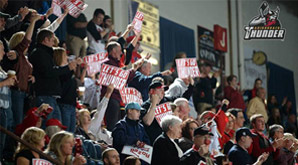 Feel The Thunder!
Catch exciting professional hockey action with the
Adirondack Thunder
at the Glens Falls Civic Center! Check out the schedule, and go cheer on your hometown team.
Photo: Andy Camp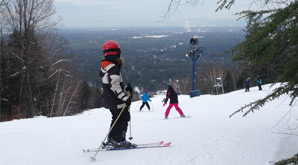 2017 Winter Guide
There's tons of fun to be had all over the region this season! Check out our
Winter Guide
for the scoop on outdoor activities and cold-weather tips.
Looking for things to do in Glens Falls and the surrounding region? GlensFallsRegion.com has information on events perfect for every age, activities suitable for every budget, and Glens Falls attractions to add fun and excitement to any vacation or day-trip. From historic sites, to sports, art, golfing, shopping, and even "offbeat" activities, the Glens Falls Region has much to offer!
Need more suggestions for what to do? Browse our guides to Glens Falls. You'll find things to do in the Fall or at the Holidays, along with guides for discovering downtown Glens Falls and Queensbury!
Regional Towns
Regional Events