When:
Sat, May 14, 2016 until Sun, May 15, 2016
10:00 AM to 4:00 PM
Where:
Washington County Fairgrounds, Greenwich, NY
Cost:
$6 for Kids (12 and under)/ $12 for adults
Experience the wonder of flight when Friends of the IBA's 6th annual Winter Raptor Fest returns to the Washington County Grasslands on May 14 & 15. Exciting Live Bird of Prey programs introduce you to many of our native owls, hawks and falcons, including some of our most endangered species! This year's highlights include Adirondack Wildlife Refuge live wolf and coyote programs and Jonathan Wood's The Raptor Project. Wood takes you on a raptor safari with the largest traveling collection of birds of prey found in the world! See and learn about more than a dozen birds of prey found on every habitat on the planet, from falcons and owls weighing 2-3 ounces to Bald, Golden and White-tailed Eagles with 7 - 8 foot wingspans!
Great Kids' activities, guided bird walks (must pre-register), horse-drawn wagon rides, food vendors, "For the Birds Store" and more round out this fun and exciting weekend where raptors rule!
Winter Raptor Fest is a fundraiser for Friends of the IBA's work to conserve critical habitat for endangered Short-eared owls and other at risk grassland birds. The event moves to its new location at the Washington County Fairgrounds in Greenwich.
Admission Fee*: $12 for Adults, $6 for Kids;
VIP PASS: $25, includes Admission and guaranteed seating at all shows! (must pay in advance)
*Friends of the IBA members save on regular Admission!
Visit www.winterraptorfest.com for details and full program schedule.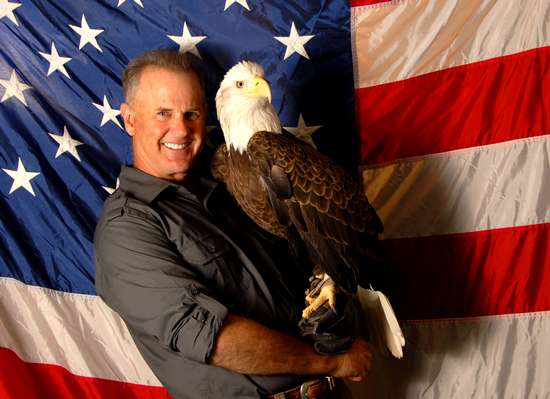 Click on the thumbnail images to see the larger version

Regional Towns
Regional Events