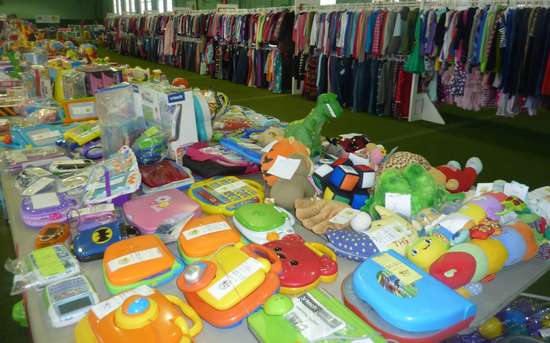 When: Sat, May 2, 2015 | 9:00 AM to 3:00 PM
Where:
Chase Sports Complex, 22 Hudson Falls Rd., South Glens Falls, NY 12803
This event features over 20,000 new and gently-used items, including: maternity; kids' clothing sizes 0-14; toys & games; books; DVDs and gaming; outdoor toys, bikes and trikes; play kitchens and train tables; sports gear; room decor; cribs & strollers; baby gear and furniture; and LOTS more! The sale runs from 9 am to 3 pm. Half-price sale runs from 1:00-3:00pm. Free admission, free all-you-can-bounce in our bounce house zone all day. The sale is CASH ONLY. Consignor & volunteer registration opens online Saturday April 4, 2015. Visit our website at exchangesale.org for all sale information. SALE PROCEEDS BENEFIT NONPROFIT CAUSES!
For More Information Call: 518-729-6389
Regional Towns
Regional Events