When:
Sunday, Aug 6, 2017
9:00 AM to 4:00 PM
Where:
Ticonderoga's Bicentennial Park
Cost:
Cost: $15 Pre-register, $20 day of show, spectators free
Shine 'em up and bring 'em out! Have a classic car or a cool ride? Show it off at the 25th Annual Ticonderoga Area Car Show on Sunday, August 6, 2017 in Ticonderoga's Bicentennial Park.
This car show is a judged show and a qualifier for the Cruisin New England Magazine Super Wheels Showdown held in Boston in the fall. One Super Wheels package will be given to attend the Boston Showdown Event. Participants in the Boston Show will receive a beautiful award commemorating their participation.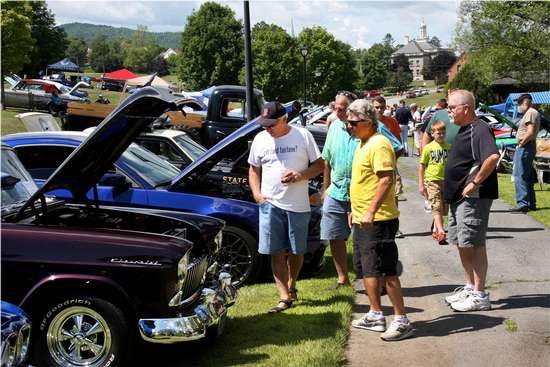 Click on the thumbnail images to see the larger version



Regional Towns
Regional Events