PLEASE NOTE:
The information you are viewing for this event is from 2015.
Please check back for updates.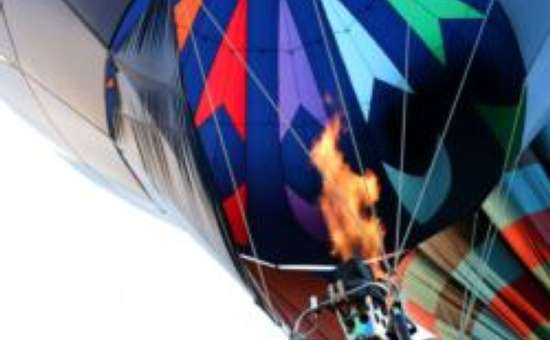 When:
Event has passed. Watch this page for updates.
Where:
Glens Falls & Queensbury, NY
Up to one hundred hot air balloons take to the sky at the 43rd Annual Adirondack Balloon Festival, taking place September 17 - 20, 2015.
There will be balloons of all shapes and sizes. Watch from the gound as they take off into the sky or go for a ride and see a view you won't soon forget!
The Opening ceremony is held Thursday, September 17th in Crandall Park, Glens Falls NY. Spectators can gather to watch up to 20 balloons take off into the sky, as they kick off the festival.

Stick around, Glens Falls will celebrate with a Downtown Block Party. This event will start at 6:00 pm and take over all of Glen Street with live music, kids events, balloon baskets on display, and much more! (NOTE: There will be street closings in Glens Falls.)
The 2015 Schedule of Events:

THURSDAY, SEPTEMBER 17, 2015

Crandall Park, Glens Falls, NY
4:30 pm - 6:30 pm: Musical Performance from Tailspin
5:00 pm: Opening Ceremonies
5:15 pm: Launch of up to 20 Balloons
Glen Street, Downtown Glens Falls
6:00 pm - 9:30 pm: Family-Friendly Block Party

FRIDAY, SEPTEMBER 18, 2015

Floyd Bennett Memorial Airport, Queensbury, NY
3:00 pm: Gates Open, Craft Fair hosted by ZONTA, Kids' Activities & Food Vendors
5:00 pm: Launch of up to 80 Balloons, Including Special Shapes

SATURDAY, SEPTEMBER 19, 2015

Floyd Bennett Memorial Airport, Queensbury, NY
5:00 am - 11:00 am: "Big Balloon Breakfast" - Airport Hangar ($10 adults, $8 seniors, $6 kids)
5:00 am - 7:00 pm: Food Vendors, Craft Fair hosted by ZONTA with 30+ Vendors, & Kids' Activities (Bounce Houses, Rock Climbing Wall, Aircraft Static Display)
6:30 am: Flight of up to 100 Balloons, Including Special Shapes
10:00 am: Bicycle Tour of Airport
1:00 pm - 4:45 pm: Musical Performances
5:00 pm: Flight of up to 100 Balloons, Including Special Shapes
6:15 pm - 7:45 pm: Musical Performances
8:00 pm: "Lighting Up The Night" - Airport Moonglow Featuring 30+ Balloons

SUNDAY, SEPTEMBER 20, 2015

Floyd Bennett Memorial Airport, Queensbury, NY
5:00 am - 11:00 am: "Big Balloon Breakfast" - Airport Hangar ($10 adults, $8 seniors, $6 kids)
5:00 am - 12:00 pm: Food Vendors, Craft Fair hosted by ZONTA with 30+ Vendors, & Kids' Activities (Bounce Houses, Rock Climbing Wall, Aircraft Static Display)
6:30 am: "Walter's Mass Ascension" - Simultaneous Flight of up to 100 Balloons + Shapes
8:00 am: Catholic Mass in the Entertainment Tent
9:00 am: Protestant Sunday Service in the Entertainment Tent

Crandall Park, Glens Falls, NY
2:00 pm - 5:00 pm: Musical Performances
5:00 pm: Launch of 20+ Balloons

**NOTE: ALL BALLOON FESTIVAL ACTIVITIES ARE WEATHER-PERMITTING**
Regional Towns
Regional Events