Locust Grove Farm Smokehouse & Country Store
4725 State Route 40
Argyle
,
NY
12809
Main Contact: Dean Tripp
Locust Grove Farm Smokehouse & Country Store in Argyle, NY has been bringing their customers high quality smoked meats for decades. Our smokehouse is inspected daily to ensure you are receiving only the best products.
Locust Grove Farm Smokehouse is a small, family run, meat processing plant in operation since 1973. The USDA Inspected Plant is run by the Tripp family and friends and has earned the 'Animal Welfare Approved' seal which is audited by an independent certifying organization. This certification ensures that your products and processing are handled humanely and professionally by our staff in a minimally stressful environment. We serve local farmers for private use and for sale in Farmer's Markets. We process and slaughter both beef and pork. We use our own labels or your very own private labels for a custom look for your product. Our retail store has all of our delicious smoked meats, fresh beef, pork and poultry as well as local milk, ice cream and eggs.
Our Processing Rates*:
Beef - $1.25/Lb. Hanging Weight
Includes: Slaughter/Waste Removal/Cutting/Wrapping/Freezing
Beef Cut/Primals Cut and boxed - $0.90/Lb. Hanging Weight
Pork - $1.55/Lb. Hanging Weight (Skinned, Head and Feet removed)
Includes: Slaughter/WasteRemoval/Bulk Sausage/Cutting/Wrapping/Freezing/Smoking (Sausage Links $1.50 lb. Extra 25lb. minimum / No Nitrite bacon$1.50 lb. extra charge)

Smoking Pork (Custom Product) - $2.25lb.
Smoking Wild Game/: $3.00lb. Cut / Packed (Minimum Charge $20.00)
Fish / Poultry $3.00lb.

Hours: Monday Thru Friday 8:00am-6:00pm / Saturday 9:00am-5:00pm / Sunday 10:00am-4:00pm
*More processing available. Please contact Locust Grove Farm Smokehouse for more information.Phone (518)638-8591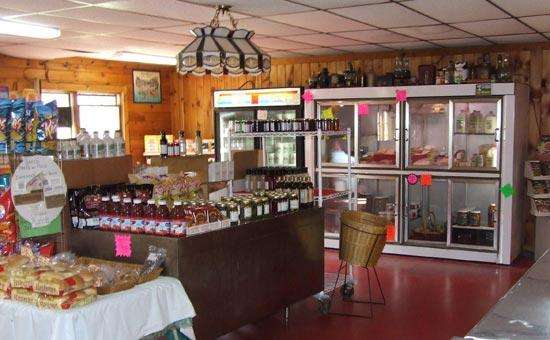 Click on the thumbnail images to see the larger version




Upcoming Events
No events listed for this business.
Is this your business? If so, login to add your events!
Reviews & Ratings