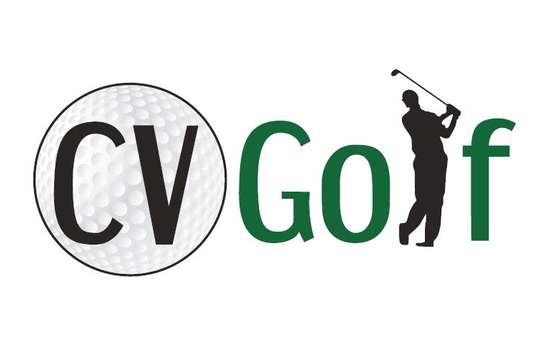 CV Golf
942 Murray Rd.
Middle Grove
,
NY
12850
Main Contact: Charles Veeder
CV Golf offers training, club fitting/repair, and golf services year round! Need instruction choose from range, course, or studio. We do "House Calls" to bring instruction to you.
CV Golf is the only golf instruction expert in the region that uses the patented progressive T-Golf teaching method that has 100% client retention success rate (View T-Golf Video). A full service golf shop that offers year round affordably priced individual golf services at its indoor & outdoor facility. We are located 5 minutes West of Saratoga, just off NYS Route 29. During the season golf instruction is offered at multiple locations - Towm of Malta Community Center Educational Programs, Golf World Driving Range, Galway Golf Club 518-882-6395, and Bay Meadows Golf Club, Queensbury. Winter and Spring instruction is available at our indoor video studio and at Bay Meadows Golf Club Queensbury.
Please view reviews,coupons,and give us a call-We can improve your game!
"SEE OUR COUPON SPECIALS ON THIS SITE"
"MAJOR CREDIT CARS ACCEPTED AND DIRECT SHIPPING TO YOUR HOME"
"GIFT CERTIFICATES AVAILABLE"
"VISIT OUR WEBSITE FOR FURTHER INFORMATION, EVENTS, AND GOLF TIPS."
At CV Golf We Offer:
Multiple Locations
Middle Grove Studio (Saratoga Malta Area)
Town of Malta Community Center Educational Programs
Bay Meadows Golf Club (Queensbury Glens Falls Lake George Area)
Galway Golf Club (Schenectady Galway Amsterdam Area)
Golf World Driving Range (Saratoga Malta Area)
Custom Club Fitting and Repair Services
True Temper Performance Fitting Center
Certified Rifle Golf Shaft Technician
Swing Science Club Fitting Program
SMT Elite Club Builder
Fitting Center for Adaptive Golf
Re-gripping, re-shafting, and all types of club repair
Modern Technical Equipment
Flex Master Golf Shaft Analyzer
Vector Pro Launch Monitor
Inter-changeable Driver and Iron Shaft Technology
Golf Swing Video Taping
T-Golf Training System (Technology Partner with The PGA Performance and Learning Center) - See T-Golf video and Progressive Swing System Information sheet.
Tour Links Golf Green Installer and Distributor
Custom Installation and Do It Yourself Kits
Opti-Shot Home Golf Simulator Distributor
In Home Practice Facility Installation featuring The Net Return - "Only Net You Will Ever Need"
Retail Sales of all types of Golf Equipment (Please Contact Us for an Appointment and/or Pricing)
Business Hours:
Monday - Friday: 10am - 8pm
Saturday & Sunday: Noon - 8pm
By Appointment - Free Estimates and Pricing Quotes Available

Click on the thumbnail images to see the larger version






Print More Information
Coupons & Specials
CV Golf Coupons & Specials
Upcoming Events
No events listed for this business.
Is this your business? If so, login to add your events!
Directions & Map
Always get confirmation of the business location.
Videos
Reviews & Ratings
Jack Baugh
from Slingerlands, NY wrote on

Thursday, August 18, 2016 at 7:26 AM
I have played 3 times with my new custom clubs and I am very happy with them. My shots are crisper,straighter, and I am making fewer ball striking errors. In the short lesson your suggestion on my back swing has helped to improve my game. Thanks Again.
Dick Sleeper
from Galway, NY wrote on

Wednesday, September 17, 2014 at 1:54 AM
Chuck - Just wanted to let you know that the new DRIVER you made for me is GREAT! No, I have not suddenly became a scratch golfer as I still hit some errant shots; but that sure is not the fault of the club. For the first time in years I have been able to get off the tee without going to my 3 wood. The new DRIVER is helping me hit drives further, higher, and straighter. I guess the softer flex and 12 degrees of loft was exactly what I needed; Thanks for the excellent advice and the RIGHT club for my game.
CV Golf
responded on Thursday, September 18, 2014 at 6:44 AM
It was a pleasure to work with you - more loft - less spin - softer flex equals more distance and accuracy in today's game. Keep up the good work.