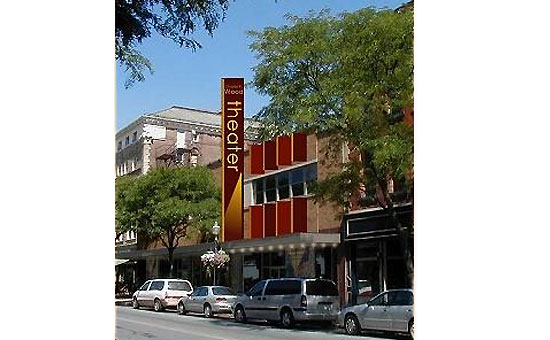 Charles R. Wood Theater
207 Glen Street
Glens Falls
,
NY
12801
A venue for the traditional to the cutting edge music, theater, dance, comedy, lectures, meetings and seminars.
The Charles R. Wood Theater is a 30,000 square foot community facility that resulted from the dramatic rehabilitation of a vacant Woolworth Store on Glen Street in the heart of downtown Glens Falls. The facility includes:
A 300-seat, fully ADA compliant, theater
Up to date lighting and sound technical capabilties
Faciltiies suited for theater, dance, music, film, weddings, meetings and presentations
A 3,000 square foot rehearsal hall with natural light
Changing rooms
A separate lobby which is also available for receptions, meetings and workshops
Over 2,600 square feet of lobby space including a box office, concession area and ample room for large receptions
Now offering over 125 events a year!
The building is available for rental and offers reduced rental rates for nonprofit organizations.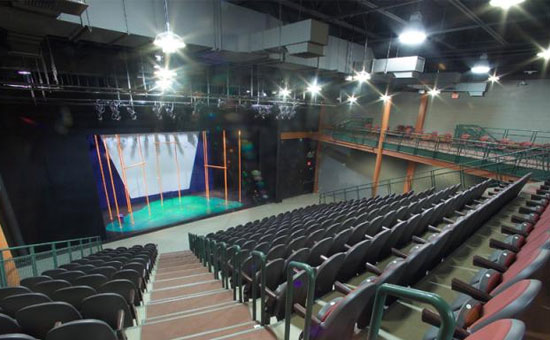 Click on the thumbnail images to see the larger version










Always get confirmation of the business location.
When: Today until Thu, Sep 4, 2014 at 7:00 PM
Where: Charles R. Wood Theater
The public is invited to the Glens Falls Community Theatre's General Meeting where its members will discuss what will be needed to produce its upcoming fall musical "State Fair."
When: Today until Tue, Jul 29, 2014 at 7:30 PM to 9:00 PM
Where: Charles R. Wood Theater: 207 Glen Street, Glens Fall, NY
Songs are snapshots shared through music and words. Noah Zachary embraces this idea in his original musical cabaret with a collection of favorite songs inspired by the candid photos he's taken. With a powerful voice and dynamic personality, his renditions of Broadway and pop tunes will delight and entertain. Noah has starred at ATF as Henry in Next to Normal, Princeton/Rod in Avenue Q and his performance of "Rose's Turn" from Gypsy was a showstopper at ATF's 20th Anniversary celebration.
When: Sat, Sep 20, 2014 until Sun, Sep 21, 2014 at 11:00 AM to 6:00 PM
Where: Beach Road in Lake George Village
Cost:
$15 (Saturday) and $10 (Sunday), with children under 14 Free
A two-day combination Block Party and Music Festival. Location: Introducing the brand new Charles R Wood festival space in the West Brook environmental park, on the site of the old Gaslight Village. It's right across Beach Road from where the big tour boats are docked; all on the southern tip of the Queen of America's Lakes. The free block party will feature kids' attractions, rides, and arts & crafts fair, and more.