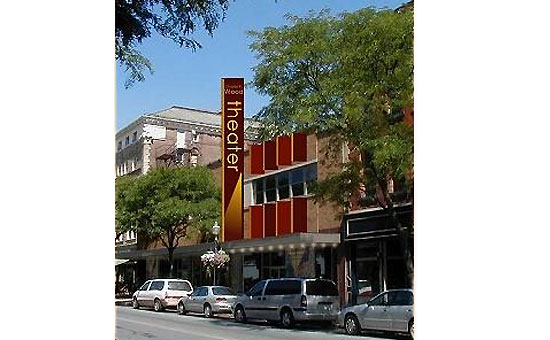 Charles R. Wood Theater
207 Glen Street
Glens Falls
,
NY
12801
A venue for the traditional to the cutting edge music, theater, dance, comedy, lectures, meetings and seminars.
The Charles R. Wood Theater is a 30,000 square foot community facility that resulted from the dramatic rehabilitation of a vacant Woolworth Store on Glen Street in the heart of downtown Glens Falls. The facility includes:
A 300-seat, fully ADA compliant, theater
Up to date lighting and sound technical capabilties
Faciltiies suited for theater, dance, music, film, weddings, meetings and presentations
A 3,000 square foot rehearsal hall with natural light
Changing rooms
A separate lobby which is also available for receptions, meetings and workshops
Over 2,600 square feet of lobby space including a box office, concession area and ample room for large receptions
Now offering over 125 events a year!
The building is available for rental and offers reduced rental rates for nonprofit organizations.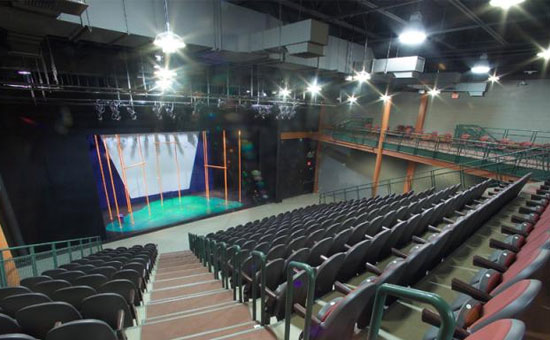 Click on the thumbnail images to see the larger version










Always get confirmation of the business location.
When: Today until Thu, Sep 4, 2014 at 7:00 PM
Where: Charles R. Wood Theater
The public is invited to the Glens Falls Community Theatre's General Meeting where its members will discuss what will be needed to produce its upcoming fall musical "State Fair."
When: Fri, May 2, 2014 until Sun, May 4, 2014
Where: Charles R. Wood Theater: 207 Glen Street, Glens Fall, NY
Arsenic and Old Lace Presented By Glens Falls Community Theatre - For the clan known as Brewster insanity runs in the family. Two sweet old aunts take it upon themselves to poison lonely old men with nothing to live for, as an act of charity.
When: Sat, May 10, 2014 at 7:00 PM
Where: Charles R. Wood Theater: 207 Glen Street, Glens Fall, NY
Georgia O'Connor can connect you with your deceased loved ones. As a medium, she is able to see, hear and speak to the dead. She has given validation to many, that their loved ones are very much alive on the other side. Tickets are $30 and all proceeds are to benefit Family Service Association of Glens Falls Join us at 5:30 in the lobby for silent auction, raffles and cocktails before the show!